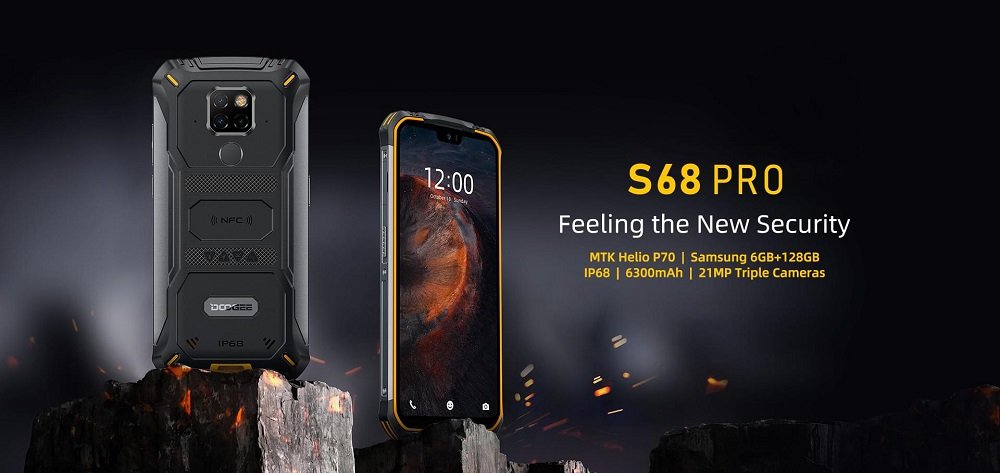 While you're getting a mobile screen repair for your slightly fragile phone, here's a review for Doogee S68 Pro. It's the cheapest rugged smartphone available in the market, and can be booked on Amazon. The handset costs around Rs 26,000 and is shipped internationally.    
Rugged smartphones are known for their durability. They can survive sudden trauma and accidental damage. The phone can brace extreme weather, be it sub-zero winter of the Himalayas or the boiling temperature of the Thar Desert. In fact, with an IP68/IP69K/MIL-STD-810G rating, it can withstand fungal incursions, humidity, water immersion, rust, dust, explosions, transport shocks, and gunfire vibration.  With this kind of protection, Doogee S68 Pro can withstand serious abuse.
Doogee S68 Pro is perfect for hikers, soldiers, sailors, climbers, and mercenaries. Normal users do not opt for rugged phones because these phones are not too strong in terms of RAM and storage. Yet, Doogee S68 Pro offers 6GB RAM and 128GB onboard storage. The external storage is expandable up to 1TB through an appropriate micro SD card. This smartphone is powered by a smooth and a speedy Mediatek Helio P70 CPU. 
A 5.9-inch full HD+ display with 1080x2280 pixel resolution will ensure that you're enjoying Netflix when being deployed in the field. Additionally, the phone will last long, thanks to the massive 6800mAh battery. It can act as a power bank due to its two-way wireless charging. 
The most surprising feature of Doogee S68 Pro is the quad-camera setup that adds up to 53 MP resolution (including a Sony IMX230 21MP camera). The phone runs on Android Pie (9.0) OS and can support up to 4 global navigation satellite systems. It has Bluetooth 5.0 and 802.11ac connections as well. 
Doogee S68 Pro is a perfect specimen of what an all-rounder smartphone looks like. It balances physical endurance, digital features, and visual beauty perfectly, that too with an affordable price tag.