Consumers and smartphone producers can now be more confident in the products they handle in the future. The Department of Telecommunications (DoT) has made it mandatory for telecommunications equipment to be tested and certified. This will be done through the implementation of Mandatory Testing and Certification of Telecommunications Equipment (MTCTE) from 1 October 2019.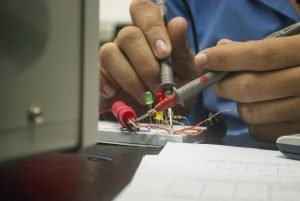 One of DoT's nodal agency, the Telecommunication Engineering Centre (TEC) called in equipment such as fax machines, modems, cordless phones, and various wired devices for mandatory testing in a notification dated July 4.
Mobile phone industry representative body, The Mobile Association (TMA), expressed pleasure on the mandatory testing program as the Indian mobile industry is adapting to global practices. As of now, mobile companies like Samsung, Xiaomi, OnePlus, Vivo, Oppo, and Apple are not required to provide their equipment for testing.
On the mandate, TMA president Bhawna Kumari said, "The department's engineering wing has painstakingly addressed gated obstacles over the past years in consultation with the industry and made this milestone a reality." The Indian Telegraph (Amendment) Rules 2017 had already directed device testing to ensure the safety of the users.
However, The Mobile Association expressed concern on the high registration and testing tariffs. They want the Department of Telecommunications to review and reconsider the unreasonable prices so the customers are largely not affected by the change. Mobile phone brands and instrumentation companies are asking for more laboratories before adopting the testing mandate as the entire process will most likely affect their commercial launches.
India's telecom sector is still not as developed as it should be. Bhawna Kumari believes that this change will usher a new order in the industry. She explains, "As India races towards fifth-generation (5G) technology, the variety of the devices and equipment which will connect to our networks are going to be complex and exhaustive. This launch is a right step at the right time in shaping India's future telecom devices."
The authorities will very soon issue appropriate guidelines for testing and evaluation. Like the TMA, Cellular Operators Association of India (COAI) director general Rajan S Mathews also hopes that none of the implementations of critical network infrastructure are disrupted.
There have been a lot of problems reported on the quality, build and resistance of smartphones for the last couple of years. A lot of mobile companies have received a huge backlash for explosions, battery issues, and fragile parts. The application of MTCTE will hopefully get rid of such disasters so we can move towards better telecom solutions.